Looking for the perfect unique gift idea this holiday season? Baffled by someone who has everything, who has a unique style all their own, who always seems to find a thoughtful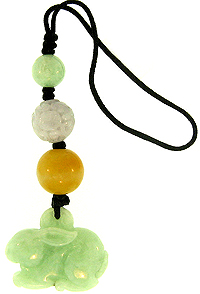 and interesting gift for you? Struggle no more.
This Continuous
Green and Water
Jadeite Jade ring above is a perfect example of a unique jewelry gift. This beautiful
green jade
carved flower atop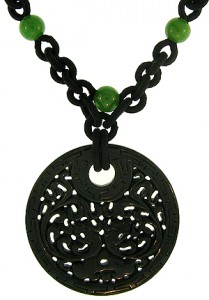 a solid water jade ring with diamond center is a very trendy any popular style (size 8 only).
Jade purse charms are one of the most fabulous jade gifts. Not sure of her taste and size, don't want to overspend - these jade charms can been worn on purses & belt loops and hung from desk lamps, rear view mirrors, etc. Numerous styles and
jade carving combinations
to choose from, you will find one that is perfect. Not sure where to start, try looking up her
Chinese Zodiac sign here
, then find a carving to match. Shown to the right, a jade purse charm with jade bead accents and a carved green jade rabbit - #4 on the
Chinese Zodiac Sign Chart
.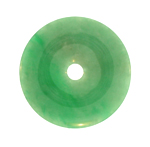 This
green jade 'pi'
or disc pendant, is a staple for any jade jewelry lover, whether male of female. Perfect for wear on a chain of any metal color a or a silk or leather cord necklace. These disc pendants are available in many
jade colors
. To the right is our very popular carved black jade disc pendant on an adjustable black silk cord necklace with jade bead accents.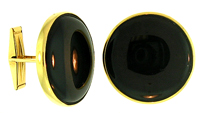 Also for him - these fine black jade round cuff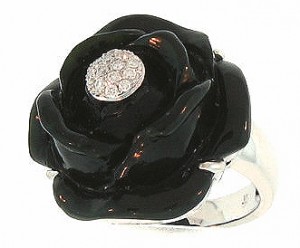 links are perfect. Great for any formal occasion. Black jade in general is a safe choice as it can accompany any outfit and style. Flower rings in general have been a hot buy this fall season. This carved black jade flower ring with pave diamond center is a popular and affordable beauty.

Bangles, bangles, bangles. No matter the material bangles are extremely hot. The beauty of a jade bangle its
intense durability
. This carved black jade is again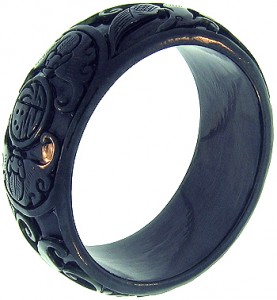 an ideal choice for a gift. Also, this bangle can be worn with other bangles of any material - an absolute winner to compliment gold and silver bangles.
If you have a true jade lover and have the funds for finer pieces these two are fabulous examples. To the left is a new designer style exhibiting a
fine green jadeite jade
marquis stone set in a beautiful 18k white gold mounting with diamonds. The pin/pendant shown to your right is the ultimate unique jade gift. This mermaid's scales are carved green jadeite jade. She is adorned with pave diamonds, rubies, emeralds, sapphires and rock crystal top.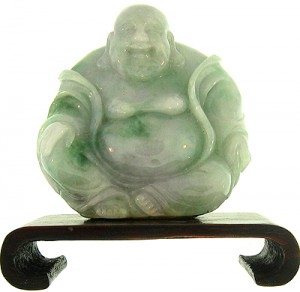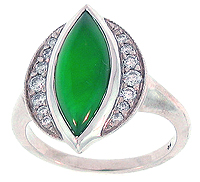 Last, but never least, are
jadeite statuary
. Mason-Kay Jade has an extensive selection of jade statuary. The Chinese take their carvings very seriously and are very specific about the significance of the
art symbols
used.
Click here
to see a list of some of the most popular and beautiful Chinese art symbols used for carving a statuary or pendant.