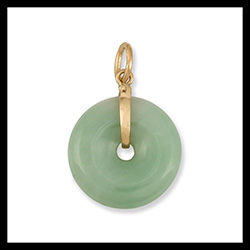 The holiday season is upon us yet again and we at Mason-Kay Jade ARE READY & EXCITED – FOR YOU!
We are your source for certifed natural jadeite jade. We are your jade family. That is all we do and have done since 1976. There is a lot of treated jade out in the marketplace and consumers must be vigilant. Jade can be treated with dyes, polymers, resins and even acid. BUYER BEWARE.
No fear jade customers, Mason-Kay to the rescue. Every order from our shopping website not only includes our Mason-Kay Gift Pouch and box but our Certificate of Authenticity. We guarantee every [Mason-Kay Jade piece is certified natural, untreated jade]
NOW, for HOLIDAY FUN! Starting November 1st, 2023, through December 22nd, 2023, we will INCLUDE A GIFT WITH PURCHASE WITH EVERY ORDER! BUT WAIT THERE IS MORE..... AN ADDITIONAL 10% DISCOUNT CODE TO USE IN ADDTION TO OUR FIRST PURCHASE DISCOUNT AND LIFETIME DISCOUNTS. IT PAYS TO SHOP FOR JADE WITH MASON-KAY.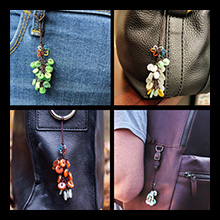 While supplies last, we have two choices for your gift with purchase. We have a limited supply of natural jadeite jade tassels. These are a huge hit and can be enjoyed in many ways, worn on your jeans, hung on your purse or rear-view mirror, hung from your phone, and so on! We can also offer one of our red, yellow, light green, white and grey jadeite lotus beads on rubber cord necklace. Either gift also makes a great gift to give!
HERE is your Mason-Kay Holiday Discount Code. Use this code while checking out to receive the additional 10% Discount. The code is = JADEHOLIDAY.
As you may know, Mason-Kay offers a special FIRST PURCHASE DISCOUNT. If you check out as a guest, you will receive a 10% Discount automatically. If you REGISTER (either before or during the checkout process) YOU WILL RECIEVE A 20% DISCOUNT AUTOMATICALLY! THE 10% DISCOUNT CODE IS IN ADDITION TO YOUR FIRST PURCHASE DISCOUNTS. Also, [orders over $75 will include FREE SHIPPING**](https://www.mkjadejewelry.com/shipping).
Natural Jadeite Jade is 24 TIMES TOUGHER THAN A DIAMOND! Making it perfect for daily wear for anyone, great for men. Men have been loving our jade jewelry, stacking our bracelets with their watches and loving our amazing pendants and necklaces.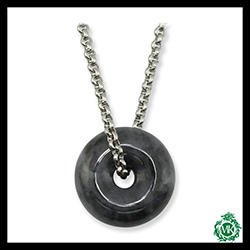 Last, we have loaded our shopping website with hundreds of amazing natural jade jewelry designs and gifts from Mason-Kay Jade. We have something for everyone. We have jade jewelry starting at just $30! So many amazing, one-of-a-kind jade gifts. Everyone loves jade and jade jewelry is HOT & TRENDING!